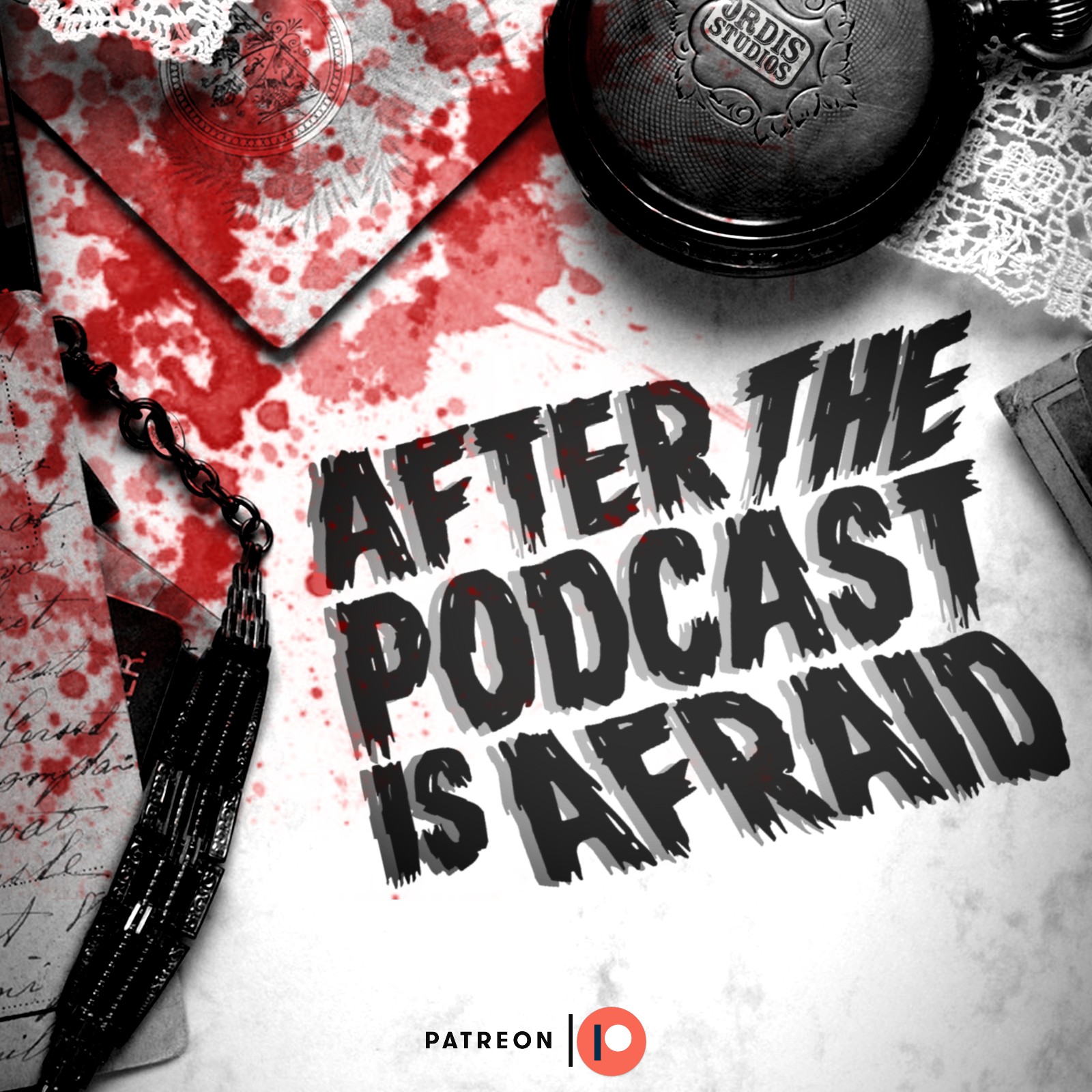 EXCLUSIVE PATREON ONLY RELEASED EPISODE
In this episode, Jared Ordis and Nick Porchetta had the chance to speak with author, co-host of the podcasts Skullduggery & Conspiracyland, and the Chief Investigative Correspondent of Yahoo! News, Michael Isikoff, on the QAnon conspiracy. Michael opens more doors of information into this crazy cult like conspiracy that is sweeping the United States under the current presidency.
After the Podcast is Afraid, is an exclusive show only available as part of our Elbow Deep Club on Patreon. This episode was originally intended to be only available to out patrons, but this interview with Michael Isikoff was so compelling and offered more information on the QAnon conspiracy. We decided to release this episode not only on Patreon, but to all of our listeners of Even the Podcast is Afraid.  Get more content like this episode by joining the Elbow Deep Club on Patreon by using the link here in the shownotes, or by Patreon directly at patreon.com/ordisstudios.
***FOLLOW US on SOCIAL MEDIA***
Join the "Elbow Deep Club" on Patreon for just $5/Month to get more exclusive content from Even the Podcast is Afraid, like our exclusive after show "After the Podcast is Afraid" and our video only podcast show "Monthly Sacrifice" & more.
Visit our website eventhepodcastisafraid.com to check out our merch, listen to more episodes, see our sponsors, and dive through our detailed archive of all the shows we have released to date & more.
Keep up with what we are doing by following us on social media, you can find us on Twitter @PodcastAfraid twitter.com/podcastafraid or on Instagram @PodcastAfraid instagram.com/podcastafraid
Even the Podcast is Afraid is part of the Crawlspace Media Network, be sure to checkout their website to see all the shows offered on the CSM network, including the promo for the show you heard in this episode, Pi_Rational Stories.
***MICHAEL ISIKOFF INFORMATION & LINKS***
Michael Isikoff (Izz-i-koff) Chief Investigative Correspondent at Yahoo! News, Co-author of the book " Russian Roulette: The Inside Story of Putin's War on America and the Election of Donald Trump" and co-host of the "Skullduggery" and "ConspiracyLand" podcasts. From July 2010 to April 2014, Isikoff was the national investigative correspondent for NBC News, and has wrote extensively on the U.S. government's War on Terror, the Abu Ghraib torture and prisoner abuse, campaign finance and congressional ethics abuses, presidential politics, the Clinton-Lewinsky scandal, QAnon, conspiracies, and other national issues.

Skullduggery Podcast Underhandedness. Trickery. Unscrupulous behavior. Skullduggery breaks down the latest investigations into President Trump's business practices and conduct in office, the upcoming 2020 elections, as well as the handling of the worldwide Coronavirus pandemic and its rippling effect. Yahoo News' veteran investigative journalists Michael Isikoff and Daniel Klaidman break news, offer authoritative analysis and draw intriguing historical parallels from decades of covering D.C. scandals. Come prepared to learn something every week.
Conspiracyland Podcast Season 2 is a three part series, hosted by Yahoo News' Chief Investigative Correspondent MIchael Isikoff, that investigates the 2001 death of Lori Klausutis, an aide to then Congressman Joe Scarborough, and how it spawned nearly two decades of conspiracy theories that this year were aggressively promoted by President Trump and the QAnon conspiracy cult. The series includes exclusive interviews with the chief of detectives at the Fort Walton Beach, Florida police department, the medical examiner who conducted the autopsy, and Lori's husband, T.J. Klausutis, who describes how the conspiracy theories have caused "inhuman" pain and anguish for him and the rest of her family, resulting in his powerful letter this spring pleading with Twitter CEO Jack Dorsey to delete the president's false tweets about his wife.
***MUSIC USED in this EPISODE***
Music from https://filmmusic.io
"In Your Arms" by Kevin MacLeod (https://incompetech.com)
License: CC BY (http://creativecommons.org/licenses/by/4.0/)